Pile integrity test event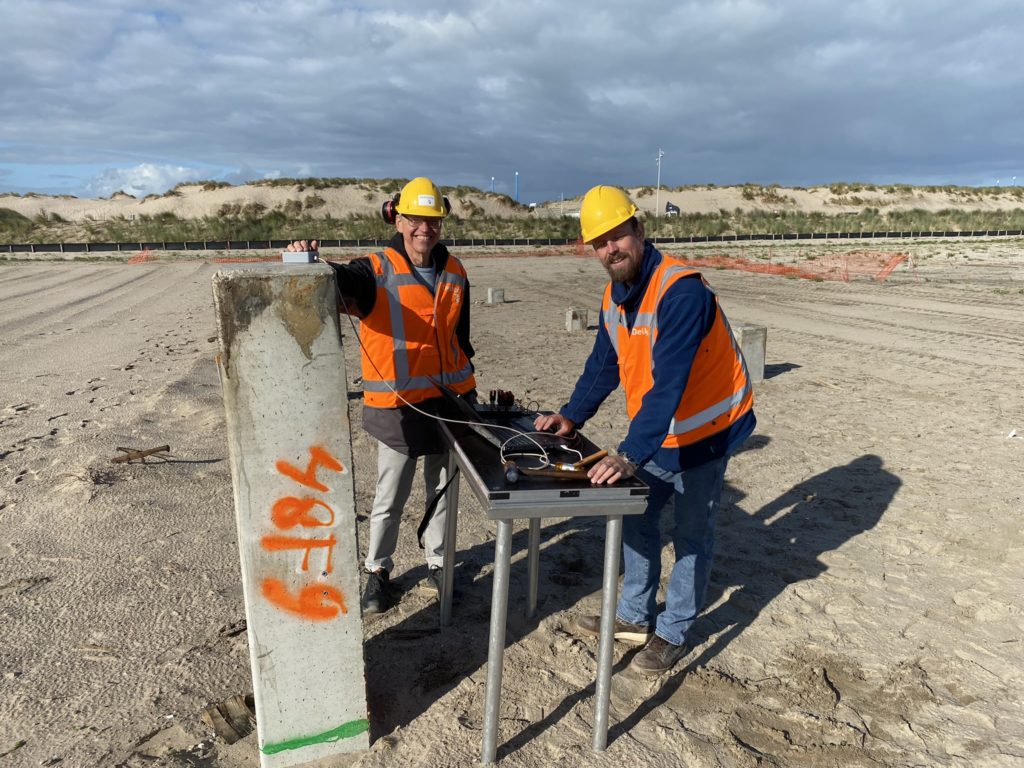 On Monday Sept. 19th 2022, the day before the Stress Wave Conference started, there was a unique possibility to evaluate pile integrity test equipment. In total eight prefab piles (with different lengths) and eight CFA piles (some with defects) were installed. For more information, download the description here.
Also installed were eight prefabricated piles with lengths between 5 m and 20 m. These were used to determine the precision of the method. The results will be used for a precision statement and will be published anonymously.
Also eight CFA piles were installed with defects created by erroneous execution, such as loss of concrete height during concrete pouring or wrong speed during pulling the casing. The results will be used for an anonymous comparison of the findings. Four piles have a tube installed in the shaft that can be used to lower special equipment.
This was a unique opportunity to bring science forward and evaluate your own skills in practical cases. These measurements have been taking place on Monday Sept 19th 2022. Participation is not possible anymore but if you need more information, please contact p.holscher@deltares.nl