Keynote Speakers
Peter Middendorp – Managing Director at Allnamics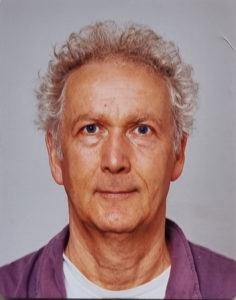 For more than 40 years Peter Middendorp has been involved in the research and development of pile testing methods, pile installation techniques and driveability prediction software for both impact and vibratory hammers. During that time he has been a member of national as well as international committees on high strain dynamic testing and rapid load testing. The first 25 years of his career he worked at TNO (the Dutch Governmental Research Organisation for Applied Scientific Research), where he initiated and contributed to the development of the wave equation program TNOWAVE, and pile testing methods like integrity testing, pile driving analysis, dynamic load testing and rapid load testing. He was involved as well in the early stages of the development of the first type of Rapid load Testing, the so-called Statnamic, and the interpretation of that type of testing (the Unloading Point Method). He also served as the chairman of the 4th Stress Wave Conference in the Netherlands in 1992.
After his TNO career he initially became a director of the TNO spinoff Profound, but in 2010 he and his partners started the Allnamics. Under his direction and in cooperation with universities, institutes and other companies around the world, Allnamics is continuously working on extending the edge of pile testing technologies and simulation software (the so-called AllWave software). A good example is the installation of monopiles using vibratory hammers, which was introduced in the European market by Allnamics in cooperation with Cape Holland and Seaway in 2012. This was a direct result of the successful piledriving predictions using the AllWave software for the installation of 22-meter diameter steel caissons using vibratory hammers for the Macau -Hong Kong Bridge Tunnel project.
Today Peter is still fully involved in the research and development as well as promotion of pile testing techniques and the associated software. An example of that is his initiative to return the Stress Wave Conference to the Netherlands after 30 years, and his active role in the organization of what will be the 11 edition of that conference.
Dr. Mônica Prezzi, Professor of Civil Engineering, Purdue University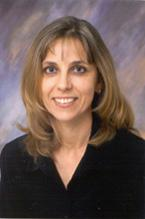 Dr. Mônica Prezzi holds a Master of Engineering degree from the Federal University of Rio Grande do Sul (UFRGS), and both a Master of Science degree and a Ph.D. degree in civil engineering from the University of California Berkeley. Dr. Prezzi is a professor at Purdue University. Her research interests are foundation engineering, ground engineering and soil behavior.
dr. E. Anna Sellountou-Rausche, PhD, PE, Senior Engineer at Pile Dynamics Inc.
David Cathie, Senior Consultant at Cathie
Prof. Barry Lehane, University of Western Australia
Apostolos Tsouvalas, TU Delft