Rotterdam,
looking out
over the
river Maas
The conference has covered theoretical and practical aspects of areas like wave mechanics applications to foundations, high strain dynamic testing, low strain integrity testing, rapid load testing, monitoring vibrations due to dynamic effects, axial (compression, tension, bidirectional) and lateral load testing, soil-structure interaction during foundation testing, monitoring and analysis of impact and vibratory driven (sheet) piles, drivability studies, and other related subjects.
Scientific challenge in Practice
Scientific approaches to pile design have advanced in recent decades. Unfortunately, in practice, the most fundamental aspect of pile design – estimation of the axial capacity and settlement – still relies heavily upon empirical correlations and based on excessively crude soil-pile interaction models. Pile testing and monitoring increases the reliability of the foundations, making them more efficient and more economical. Furthermore, it reduces the impact on the environment.
To understand the state-of-the-art of foundation engineering and pile testing, the conference has organized a survey of possible methods for determination of integrity and load capacity of piles. Engineers have been invited to participate in this comparative research study.
Young professionals and Best Paper Competition

To encourage young professionals interested in pile dynamics issues, the organizing committee invited all authors under the age of 35 to join a paper competition. The winner of the competition was Kevin Duffy. He has received a free entrance ticket to this conference and a stipend of 1,000.- euro. Ken was invited to present his paper as the Bright Spark Lecture, a keynote lecture at this conference. The title of his paper is "Residual stress measurement of driven precast piles using distributed fibre optic sensors", and can be found at the proceedings page.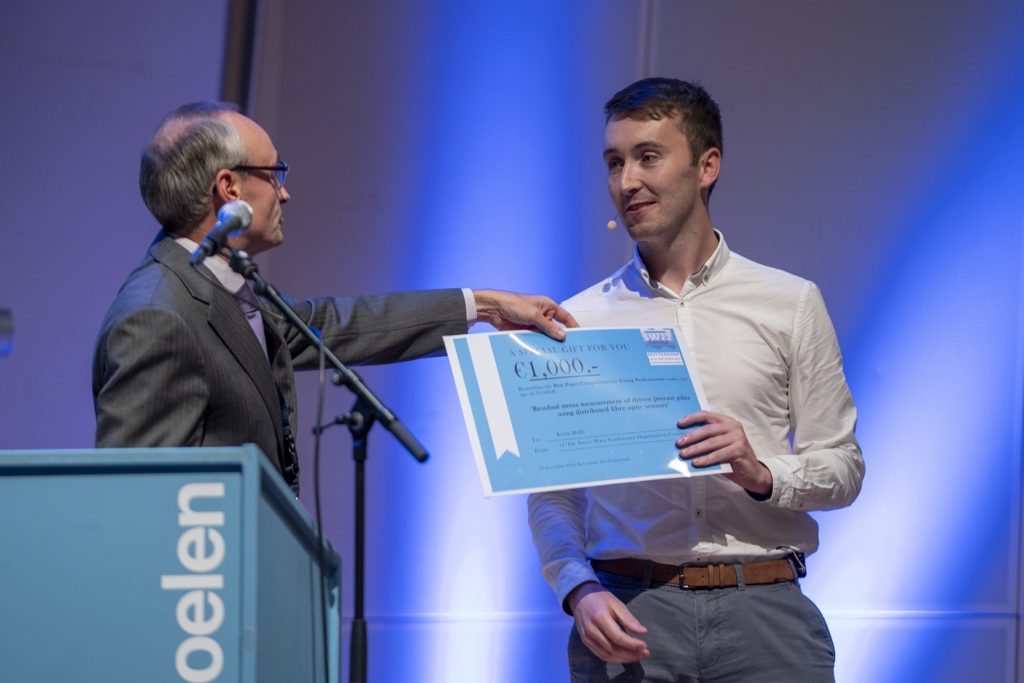 Conference Objectives and Themes
The main objective of the conference is to create a forum for the exchange of knowledge, ideas and experience regarding the application of stress-wave theory to piles, subsoil and foundation engineering, as well as developments in Design and Testing Methods for these applications. The conference intends to bring together researchers, equipment manufacturers, installation contractors, as well as design and testing engineers.
Papers are accepted for the following 6 themes:
Offshore and Renewables
Load Testing
Quality Assurance
Wave mechanics applications
Soil-structure Interaction
Case studies